The holidays are upon us. Party dress season is here. No need to fret, we've got some ideas. Shop our three favorite dress trends that will carry your look through all your special occasions and into the New Year.
A little bit of lace never hurt anyone. Amp up your look while keeping it flirty and sultry, lace is an effortless way to make a red carpet statement…while under the mistletoe.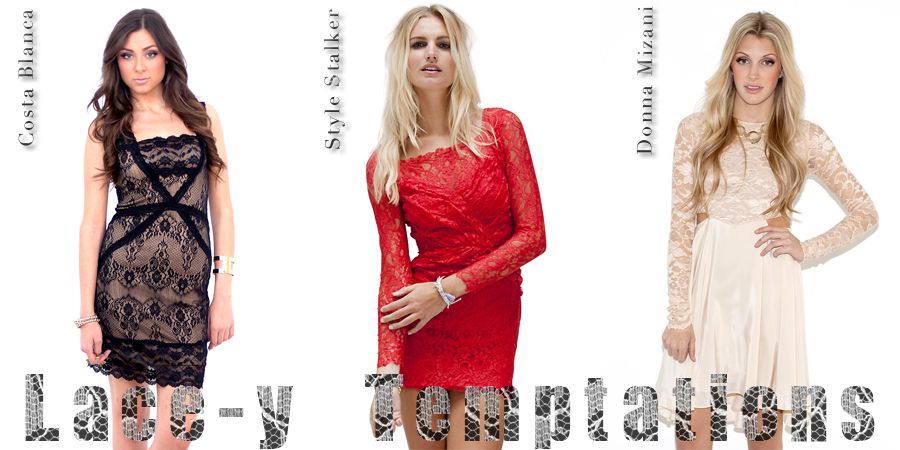 Costa Blanca Cutout Lace Trim Dress // Style Stalker Love Me Do Rouched Dress // Donna Mizani Diamond Flounce Dress
A night without sequins is no fun at all. Keep your your look as bright as the city lights, sequins is the must sparkle of the season. These dresses make an impression with a touch of Old Hollywood glamour.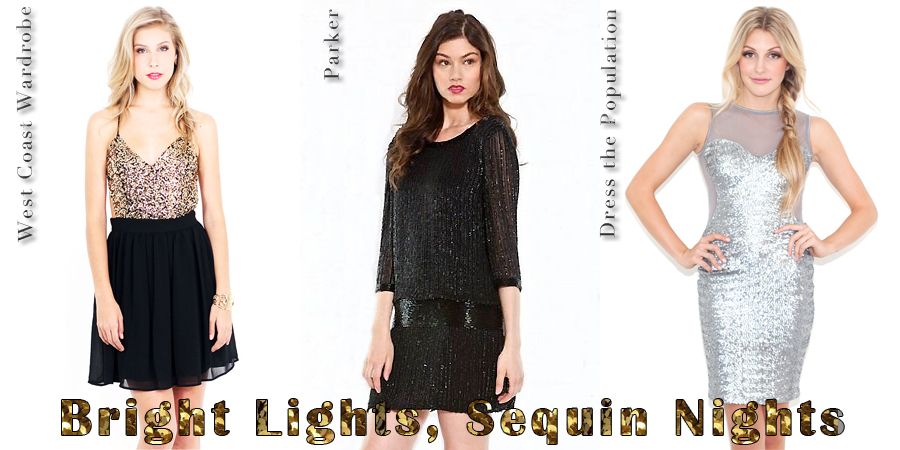 West Coast Wardrobe All That Glitters Mini Dress // Parker Open Back Dress // Dress The Population Claire Sequin Mesh Insert Dress
Dramatic leather. LBD redux, leather dresses are the new twist on the LBD. Edgy and fierce, show off your forward fashionista and let your inner bad girl loose for the night!
Blaque Label Leather Bodice Peplum Dress // Motel Rocks Deluxe Medusa Faux Leather Skater Dress // Donna Mizani Pretty Girl Leatherette Mini Dress
For more holiday dress options, be sure to check here boutiquetoyou.com!
What is your favorite dress trend this season?
xxoo
BTY