New Year's Eve is just around the corner, and before you stress over that dress, we've got a slew of runway-inspired ideas to keep you looking your best through the strike of midnight and into 2013! And a little birdie told us that BTY has a super special offer going on this weekend for dresses.
Sequins that shine! Sparkle is the way to go this NYE. Light up a crowd, indulge yourself in some sequins. This look will get you on the best dressed list at any party or event. Add in some diamonds and gold with a couple glasses of the best champagne, and it'll be an New Year that you'll never forget!
Dress the Population Claire Sequin Mesh Insert Dress // JJ Winters Double Zipper Chain Clutch // Vanessa Mooney She Speaks Bracelet Set // Belle Noel Vintage Glamour Pave Bracelet // Champagne
Bad Girl Sequins. You sparkle rebel you! Take those sequins and mix in that inner bad girl, this look is right on trend, yet still has that edgy downtown vibe. Perfect for hitting the dance floor in the city. We like our clutches studded, our dresses sexy, and our chocolate spiked!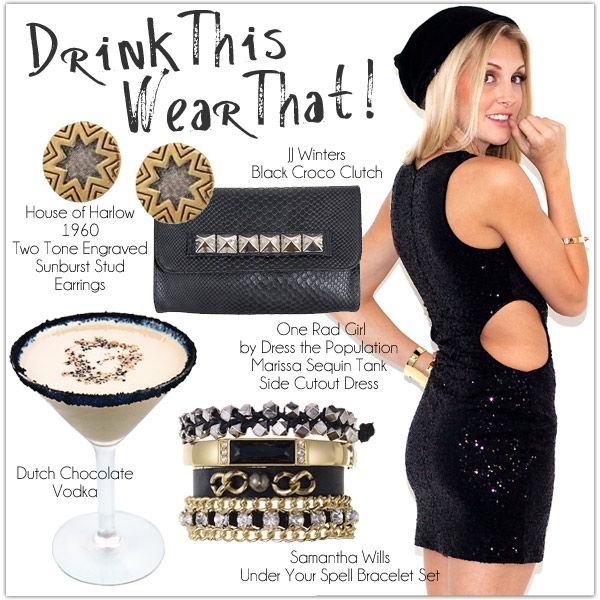 One Rad Girl by DTP Marissa Sequin Tank Side Cutout Dress // JJ Winters Black Croco Clutch // HOH 1960 Two Tone Engraved Sunburst Stud Earrings // Samantha Wills Under Your Spell Bracelet // Dutch Chocolate Vodka
Hipster New Year! A little bit boho, a touch of hipster with a twist of glam, and this look hits the forward fashionista right on the dot! Layer on the accessories and wear this getup to your fave wine bar, art show or house party for an effortless, daring and subtle look all-in-one.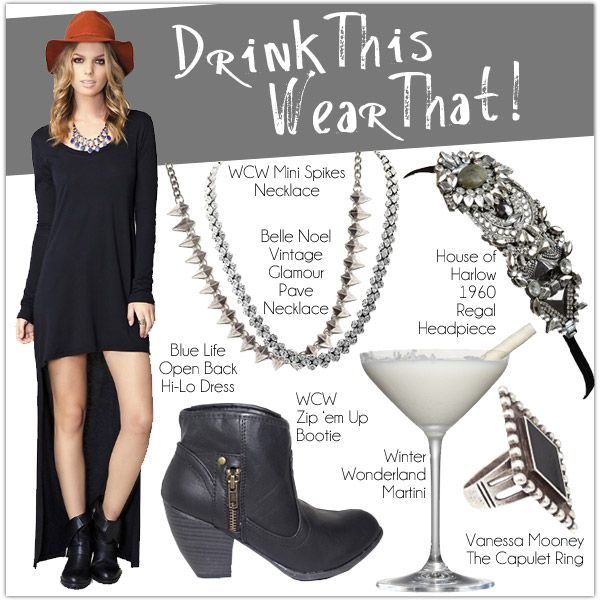 Blue Life Open Back Hi-Lo Dress // WCW Zip 'em Up Bootie // HOH 1960 Regal Headpiece // Belle Noel Vintage Glamour Pave Necklace // WCW Mini Spikes Necklace // Vanessa Mooney The Capulet Ring // Winter Wonderland Martini
Blushing Sequins & Pink Bubbly! Whoever said diamonds are a girl's best friend, never met a sequin. Flirty, feminine and oh-so-chic, this look plays up metallics tones with just the right amount of pink. With the sequin dress stealing the show, the accessories are simple, yet bold. Wear this number while out partying with your girls or finding your midnight kiss!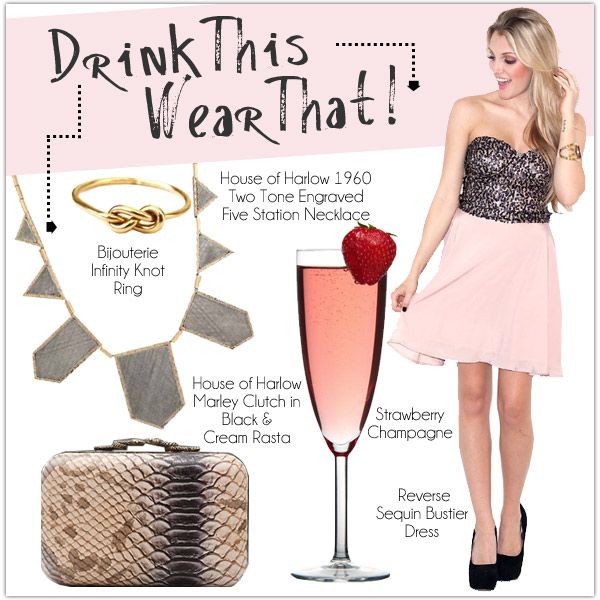 Reverse Sequin Bustier Dress // HOH 1960 Marley Clutch // HOH 1960 Two Tone Engraved Five Station Necklace // Bijouterie Infinity Knot Ring // Strawberry Champagne
To follow our fashion secrets and celebrate with us through the holidays, be sure to head on over to @boutiquetoyou!
xxoo
BTY